Research takes multiple forms and directions.
Arkay Solutions Research Services enables a business to formulate or revise its Business Strategy, strategic plans and/or their formation and execution.
Our business supports your business in creating value and going beyond capture of what is or isn't working presently.   There are three legs to our research services , each supporting the larger strategic decisions:
Evidence–collection, analysis and presentation of your existing business data–what's predictable and at what level of confidence? We help integrate, reconcile different data sources and uncover insights about your business processes, activities and where they align or disconnect to  performance drivers;
Evolution–a broader look at the market place, connecting your capabilities with market evolution.  As customers needs emerge, often they make do with what's available, convenient.  These solutions suffice without fully satisfying. Our work looks at what may be attracting customer's interest or causing changes in their behavior. We help you establish early warning tests that typify a walk in your current business model, that differentiate significant outliers from data errors .
Extensions–Business modeling and Development testing. Maybe it's time for a new business model, maybe your processes are overdue for transformation. We can help you find the right solutions.
*Evidence-obtaining and using Data to Drive your business
What got you here won't get you there, Differentiating satisfaction and meeting needs. 
Data doesn't drive your business, people do. The more data you collect about how people inside and outside your business behave, you merely have more data.  Statistically some samples are too small, but sometimes your Likert scale too big to interpret. Quantity doesn't beat quality. Measurable results suggest problems but offer little information about what changes or adjustments will improve your performance now or in the future.
Arkay Solutions data experience and skills exceed analysis capabilities. They encompass the collection and reporting.  Are the metrics you use hollow, self-limiting your learning and leaving your potential insights in a state of decay? It's why Arkay Solutions exists.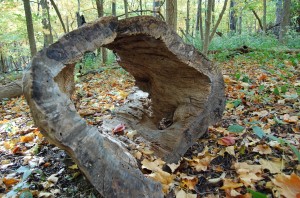 Our mission: Find/create insights to make and measure value.
Our task:  Change perceptions internally and externally with improved processes, engaged learning and systems of engagement  that adds $value to your bottom line.
Measures matter: We don't measure walking or travel distances in inches, but we do measure time.
Meaningful measures consider the problem, they are contextual and situational. Buyers do the same. They consider what they need and what's available, convenient in access, price and effort to create their value checklist which they often apply when considering your services/goods?
Are you tracking qualities that differentiate you from others?
Are you encouraging employees empathy for customers and the jobs they want to get done, and affording them  capabilities that satisfy not merely suffice?
Part science and part art, measures that matter favor results over process. These measures are valued not just for management but the business.
We help you Mind the items that keep people engaged, pleased and supportive. Make known why the work being done matters, what impact you wish to make, and give meaning to your results.
 How* do we do it?
1. Bring Clarity to your purpose
Boiling down to a simple single word or phrase the essence of what you value inspires others to focus on delivering and expecting this quality in everything you do.
Values workshop  creates understanding and generates insights on value in a playful and powerful set of exercises. The results produce short value propositions, ideally no more than six words.
2. Strengthen your capabilities personally and organizationally, coaching and hands-on support helps your executive team:
Measure progress meaningfully, collect evidence that support your goals,
Focus on measures that improve performance, demonstrate quality, effectiveness and your added value
uncover problems as well as potential growth opportunities earlier.
3. Hands on Leadership support from assumption busting through intention insurance, our role assures you deliver on your words. Our management skill building activities focus on:

Designing organization roles, responsibilities and incentives that connect to the mission and demonstrate value.
Facilitating communications and collaboration–what stories are you sharing, what legends and myths inspire behavior, what language and metaphors describe your activities?
Foster strategic intuition, critical thinking and adaptive, responsive change management leverages your strengths to seize unfolding opportunities.
*Note, the basic package includes limited iterations of the workshops that are also available ala carte.  Just contact us and we can talk.