Can you see past the horizon?
Looming horizon lines are a lot like strategies. Always visible at a distance and only occasionally drawing the full focus and attention of the organization.
Successful organizations use that horizon line to focus and keep their advantage. They engage everyone in their organization to question and test for significance changes that appear within their line of sight and the horizon.  This level of engagement assures personal responsibility and accountability, and also drives an organization's continuous profitability.
Are you defining success with a horizon line in mind? Setting the organization's course to reach a singular target or a relative market position?
Arkay Solutions strengthen organizational capabilities,and assure their continuous efforts improve profitability. Our multi-discipline skill sets effect change across the organization. Our advisory and professional education challenges assumptions, stretches perceptions and continuously re-balances risk/reward investments.
Arkay Solutions makes measurable results deliver meaningful impact on your balance sheet. Information is anything but scarce, and successful organizations consistently scan the horizon and engage their people in adaptive, responsive behavior.
Do you?
Our advisory and professional training services helps clients:
Evaluate emerging opportunities related to new technologies.
Grow analysis capabilities, improve operating margins and add value.
Manage risk and navigate uncertainty applying critical thinking and establishing significance testing improving reporting quality.
Forward, Faster and Effectively
Our developmental focus on transformation strengthens sensory awareness (human and/or machine) and grows strategic sensibilities in your employees and organization.We foster collaborative engagement and promote inventive thinking using storytelling techniques that sharpen the quality of analysis.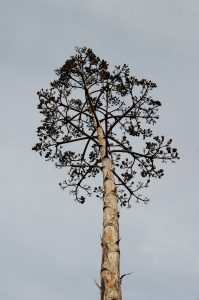 Step one in adaptive transformation–own and rewrite the company's strategic narrative. Call us, we can help you:
Arkay Solutions convert Vision into action by strengthening organizations' strategic capabilities.
Leaders aren't the only ones with organizational vision, which is why success depends on alignment. Strategic narratives and their transformative qualities connect customers, employees, investors and competitors to see you and your vision.  Messages delivered through stories instruct, activate creative as well as strategic thinking which helps people push through everyday uncertainty.
Are you doing everything possible for people to get their job done AND done well enough for customers to notice and investors benefit?
What leadership qualities do you want most associated with your organization?
Our Approach designed to help you set up measures, reset expectations and organize work that inspires and allows for people thinking.
Our Tools foster authenticity and strengthen capabilities to adapt and innovate.
Intention Insurance: Keeping you Balanced
Maintaining relationships requires understanding, an artful balancing of multiple points of view and suitable theories to guide our actions. Intention is the discipline and reminder that helps us forge ahead in the face of uncertainty, challenge the unknown and experiment until we get it right.
Intention reminds us to check in and feedback the information that we meet along the way regardless of whether we succeed or fail.
Our Assurance policy
Nope, that's not a typo. Learning overcomes failure by creating greater understanding of the resources necessary to the task, a clear focus on identifying the necessary steps and going beyond what's enough. Reflecting must extend not merely to the behaviors but consider the context, the environment and interactions of the immediate cultural norms.
Our role insures you get to the bottom of your chain of why questions. In the face of ambiguity and uncertainty, active learners are often first responders. They are willing and able to test what they know, and risk what they don't know.