Can you see past the horizon?
Strategy is similar to looming horizon lines. Unlike a clear vision of the future, Strategy is the thinking necessary to realize the future you envision. The present becomes the future Beyond that ever visible, distant line, the here and now transforms into the future. The future focus, however remote magically captivates our attention. Successful organizations' strategy tethers/aligns present resources, focus, and capabilities to that imagined future.
Arkay Solutions ensures organizations' success focuses on connecting day-to-day actions, behaviors, and decisions around a shared Vision.
What about you?
Are you doing everything possible for people to get their job done AND done so well that customers notice and investors benefit?
Are your organization's resources at capacity, capable of realizing your future vision?
Does your plan make your strategy concrete and, hold the organization and its resources accountable?
Perhaps you've tried, but do you define your success with a horizon line in mind?
What's your benchmark?
What inspires people to assume personal responsibility and accountability?
What assurance do you offer investors of the organization's continuous profitability?
Arkay Solutions finds the Unique answers that fit only you and your business! Contact us  and get the solution that engages your leaders and teams strategic capabilities to:
Envision their future,
Assess their strengths will seize opportunities,
Devise a strategy– builds internal

Capacity to stretch, adapt and develop new capabilities.
Resilience to changing market conditions.
Focuses on activities and processes that add value — delivers more with less waste, but greater efficiency and effectiveness.

Leverage digital technology and data analytics effectively while freeing people to imagine, design and create more value.
See, Hear, Communicate, Collaborate, and Close the gaps between plan and reality.
We offer:
 Hands-on planning advisory, implmentation and professional education services.  More than best practices, our engagement design challenges assumptions, stretches perceptions and continuously engages everyone in your organization effectively re-balance and manage their personal and professional risk/reward capacity and capabilities
Our Method:
Competitive Research, Analytics and Communications Workshops all rely on the power of comparison, metaphor, and innovation to drive value onto your balance sheet. Information is anything but scarce, and successful organizations now harness, and share both internal and external data sources and analytics. 
Call us! Get started today, and together we'll advance your investments effectively!
Our advisory and professional training services help clients:
Evaluate emerging technology opportunities and competitive intelligence.
Grow analytic capabilities that improve operating margins and add value.
Manage risk and navigate uncertainty by applying critical thinking and establishing significance testing improving reporting quality.
Transformation Forward, Faster and Effectively
Looking for Transformative results?  Start with a sensory check and workshop that activates greater awareness (human and/or machine) and grows strategic sensibilities in your employees and organization. Our methods and collaborative engagement promote inventive thinking using storytelling techniques that sharpen the quality of analysis.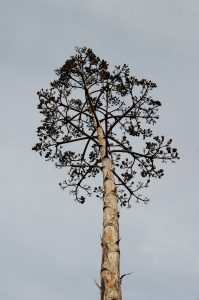 Call us, we help
Arkay Solutions convert Vision into action by strengthening organizations' strategic capabilities.
Leaders aren't the only ones with organizational vision, Success depends on sharing that vision and then aligning your strategy, plans, resources, and processes!  A Strategic narrative effectively communicates the vision, it also offers transformative qualities that connect customers, employees, investors, and competitors to share your vision.  Delivering any message through a story makes instruction efficient, activates creativity, promotes strategic thinking, and best of all it enables people to push through everyday assumptions, overcome uncertainty and face their fears.
What leadership qualities make your organization admirable?
Our Approach design sets up measures, resets expectations, breaks down and organizes problem and tasks, and inspires people thinking.
Our Tools foster authenticity and strengthen capabilities to adapt and innovate.
Intention Insurance: Keeping you Balanced
Maintaining relationships requires understanding, an artful balancing of multiple points of view and suitable theories to guide our actions. The intention is the discipline and reminder that helps us forge ahead in the face of uncertainty, challenge the unknown and experiment until we get it right.
Intention reminds us to check in and feedback the information that we meet along the way regardless of whether we succeed or fail.
Our Assurance policy comes with a guarantee!
Not a typo. We recognize how learning transforms failure. You got to try and with a guide, a task is more likely to get completed, Practice will also improve performance and again guided reflection suggest means to a better process.
Our role ensures you get to the bottom of your chain of why questions. As your inquiry guide, we also support you to challenge assumptions, get evidence to support what you know and gain confidence to move ahead in the face of ambiguity and uncertainty.  Our active learning process turns people into first responders. They willingly test what they know, and systematically lower the risk from what they don't know. The result the rewards are both personal as well as organizational, emotional and financial.